Ontario's HIV/AIDS Strategy to 2026 (to be launched this fall) emphasizes the need for tailored, integrated health services for populations most affected by HIV. To help achieve the goals of that strategy, OHTN is funding three new Applied HIV Research Chairs to promote health service innovation.
"These chair positions were designed to address tangible problems that face our communities," says Tony Di Pede, Chair of the OHTN Board of Directors.  "The review process identified leaders with the proven ability to work with people and communities across the health care system to investigate and implement solutions." In addition to these relevance reviews, all OHTN research awards are subject to scientific peer review to ensure scientific excellence and impact.
The three new OHTN Applied Research Chairs are:
Paul MacPherson, OHTN Research Chair in Gay Men's Health
LaRon Nelson, OHTN Research Chair in Program Science for African, Caribbean and Black Communities
Sharon Walmsley, OHTN Research Chair in HIV Clinical Care and Aging
Recognizing the Unique Health Care Needs of Gay Men
Men who have sex with men make up 58% of the people living with HIV in Ontario. Although overall rates of new HIV infections are declining, men who have sex with men accounted for 60% of new diagnoses in 2015 highlighting the continuing risk of infection within this community. Syndemic factors (such as adverse childhood events, homophobia, mental health issues and addictions) all increase HIV risk-taking and may negatively influence gay men's ability or willingness to access health care.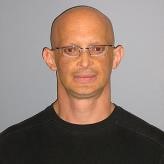 As the new OHTN Research Chair in Gay Men's Health, Paul MacPherson will lead a research effort to understand the gaps in care for gay men, and to develop resources that recognize and address the syndemic factors that threaten gay men's health. He will create and evaluate training for health care professionals in providing culturally appropriate care. Ultimately, Dr. MacPherson is planning a randomized clinical trial to assess the impact of an integrated health delivery model that will offer culturally appropriate care, appropriate screening services and mental health supports to men who have sex with men.
This program of research builds on research recently completed by Dr. MacPherson and his community partners in Ottawa. They found that, although the vast majority of gay and bisexual men regularly visited a health care provider, they often did not receive adequate mental health care or screening for HIV, cancer or sexual transmitted infections. With this award, Dr. MacPherson and his team will expand their work across Ontario and broaden an Ottawa-based pilot of an online self-management service to help gay men understand and seek treatment for their health concerns. Paul's experience providing HIV care in the gay community and working with community organizations and with other care providers to implement new care services will help him successfully create and test integrated, comprehensive services to enhance gay men's health and wellbeing.
Learn more about Paul MacPherson and hear a lecture describing his plan of research.
Targeting Prevention and Treatment to African, Caribbean, and Black Communities
African, Caribbean and Black communities in Ontario are disproportionately affected by HIV. Although these communities make up less than 5 percent of Ontario's population, they accounted for 25% of all new HIV diagnoses in 2015. Social determinants of health such as anti-black racism, economic exclusion, systemic violence/trauma, stigma and criminalization in Canada intersect, compromising protective factors against HIV/AIDS morbidity, quality of life and mortality.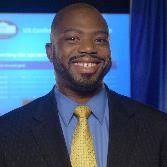 As the newly appointed OHTN Research Chair in Program Science for African, Caribbean and Black Communities, Dr. LaRon E. Nelson will lead program science through collaborative research on the design, evaluation, translation and implementation of evidence-based interventions and public health strategies. Dr. Nelson will work with community partners and continue to contribute his expertise in research and public health practice to the African and Caribbean Council on HIV/AIDS in Ontario.
This award builds on Dr. Nelson's already successful HIV research in Africa and African diaspora communities in North America. He recently developed a trial of an integrated public health program targeted to the specific needs of African, Caribbean and Black gay and non-gay identified men who have sex with men. The program supported men's autonomy and competence in health decision-making and in developing their own individual prevention strategies, including the use of HIV PrEP (pre-exposure prophylaxis). This unique approach increased prevention behaviour as well as the uptake and effective use of PrEP with results exceeding those reported for black men in other US studies.
Here in Ontario, Dr. Nelson and his team will start by working with African, Caribbean and Black communities, individuals living with HIV, community service and public health providers in Peel Region to better coordinate and integrate HIV prevention, diagnosis and care for the rapidly growing African, Caribbean and Black communities in that region. The new program will use mobile technology adapted to address common barriers to prevention and care. Dr. Nelson will also develop and mentor a network of early-stage African, Caribbean and Black researchers across Ontario.
Learn more about LaRon Nelson and hear a lecture describing his plan of research.
Improving Care for People Aging with HIV
Nearly 50% of people living with HIV in Ontario are now over the age of 50. In recent years, conditions traditionally associated with aging have become the leading causes of both disability and death for people with HIV.  These comorbid conditions, including heart and kidney disease, bone loss and neurocognitive disorders, appear to occur earlier and more frequently in people with HIV, potentially due to immune system changes or medication side effects. People living with HIV in Ontario have identified concerns about aging with HIV, the disabling effects of these comorbid conditions and the readiness of Ontario services to respond to the needs of seniors with HIV as one of their main research priorities (The Facing Forward consultations).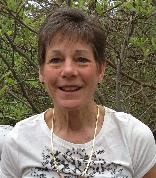 Dr. Sharon Walmsley is a prominent researcher and a leading HIV clinician. Her research has helped establish the strategies and therapies now used to treat people with HIV.  As the OHTN Research Chair in HIV Clinical Care and Aging, she will lead a program of research designed to optimize the care of people aging with HIV. She will examine the role of long-term antiretroviral therapy (ARV) in comorbid conditions like bone loss and cardiovascular disease and evaluate changes in treatment to minimize these problems. Her research program will also assess the readiness of Ontario's long-term care institutions to provide care for people living with HIV, and determine standards to address barriers that might compromise care. Lastly her research team will work to develop immune system tests that can help predict the early onset of comorbid conditions, advising physicians on preventive care and helping people living with HIV avoid disabling disease.
Learn more about Sharon Walmsley and hear a lecture describing her research plan.
"Each of these research leaders has a unique vision for improved HIV care," observes DiPede. "These awards will support each of them in transformative research to improve health care delivery and reduce the transmission and impact of HIV in Ontario."