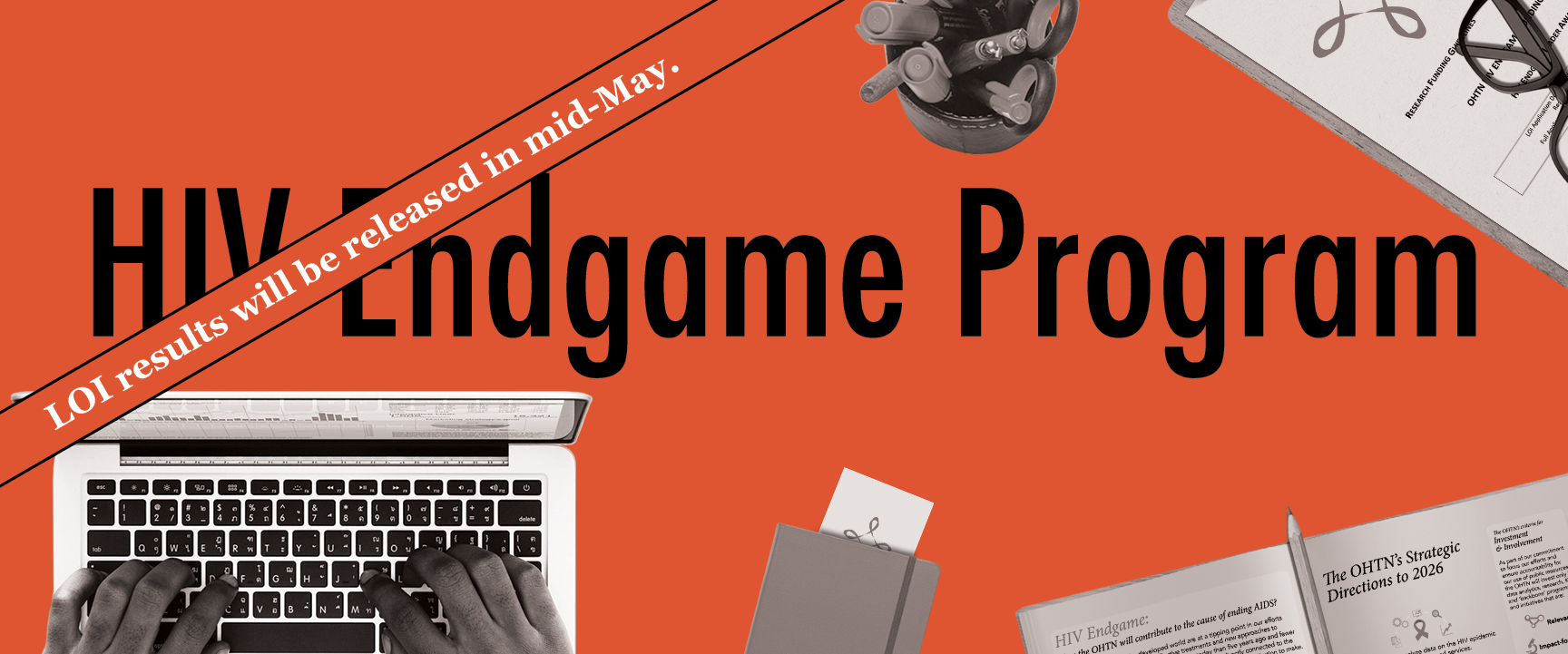 The HIV Endgame Program supports people and projects (including innovative, discovery-based and investigator-driven-game-changing projects) that have the potential to:
Meet the needs of populations in Ontario most affected by HIV.
Drive changes in policy and practice across the HIV prevention, engagement, and care cascade.
Lead to more integrated health and social services.
Identify effective ways to address the social determinants that have a negative impact on the health of communities most affected by HIV.
Contribute to a rapid learning HIV health and social system.
Funding
Up to $1,300,000.00 is available in 2020-21.
Salary support for leaders at different stages of their careers who are interested in working with the OHTN to drive change.
Policy and Practice Leader
Project funding to generate game-changing knowledge, and pilot and scale-up game-changing interventions
Community-Based Project and Participatory Evaluation Awards
Project funding for community-based agencies and people living with HIV to undertake HIV projects, needs assessments, quality improvements, and evaluations that will have a meaningful impact on services for those most affected by HIV.
A diverse OHTN Review Committee will review and appraise every proposal submitted to the HIV Endgame Program. Review criteria will be included in the application guidelines.