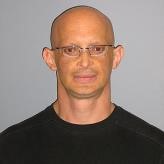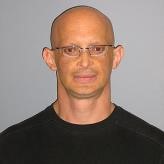 OHTN Research Chair in Gay Men's Health
Paul MacPherson's research aims to develop, implement, and evaluate a multi-faceted healthcare delivery model designed to increase gay men's involvement and retention in health care tailored to their needs. He and his collaborators hope to create integrated systems of care that address gay men's mental and physical health and that include HIV prevention in a larger context of health and wellbeing. He works collaboratively with community members and with a range of healthcare professionals in this program of research.
Key Research Findings
Ottawa Gay Men's Health Survey – This survey of over 650 men in the Ottawa area is a nearly unprecedented look at the overall health of gay men and other men who have sex with men who live in smaller urban centres. While this study suggested that men were highly engaged in routine health care, it also identified some important gaps particularly around mental health care and health screening. It emphasized the impact that syndemic factors (multiple, mutually reinforcing health problems that affect a particular population) are having on the lives and well-being of gay men and other men who have sex with men. It is important groundwork for the MacPherson team's current studies.
Post-Exposure Prophylaxis for HIV in Ottawa – Paul MacPherson and Patrick O'Byrne led an OHTN-funded pilot to evaluate a community-based, nurse-lead HIV post-exposure prophylaxis delivery program and awareness campaign in the Ottawa area. The program led to broader use of PEP. None of the 112 participants seroconverted during the four-month follow-up period (although six undiagnosed cases of HIV were discovered during pre-screening) and led to a commitment by Ottawa Public Health to continue program funding.
Paul MacPherson has also conducted multiple basic science studies of the role of interleukin-7 in HIV infection.
Paul MacPherson's research publications
Current Projects
Preventive Use of Statins to Reduce Arterial Inflammation in HIV – Medications known as "statins" reduce cholesterol and have the additional benefit in reducing inflammation in the blood vessels. They are widely used in the general population to control cholesterol and protect cardiac health. Girish Dwivedi and Paul MacPherson are testing the use of these drugs in a small trial of HIV+ individuals on antiretroviral therapy (ART). The trial will assess the potential benefits of statins on immune activation, arterial inflammation and coronary blood flow, and may suggest whether statins have a potential role in the preventative health care of people living with HIV.
Paul MacPherson begins his role as OHTN Research Chair in the fall of 2016. Planned projects include:
Understanding the Health Care Needs and Gaps for Gay Men and Men who have Sex with Men across Ontario – This project expands on the Ottawa Gay Men's Health Survey to determine for men across the province (1) where gay men are currently receiving care, (2) what gay men view as their primary health concerns, and (3) how gay men would like to see the healthcare services they receive changed.
Create and Evaluate Online Health Resources for Gay Men and Men who have Sex with Men – This project will create and evaluate online resources for gay men and other men who have sex with men to assist them in the self-management of their health care concerns. The regional sites will help link men to resources in their area and will provide relevant and culturally appropriate information to help men set health goals and build health protecting skills.
Support Health Care Providers in Delivering Culturally Appropriate Care to Men who have Sex with Men – This project will develop and evaluate an online resource for health care providers with quick reference material on topics such as HIV risk reduction strategies including guidance on prescribing PrEP and PEP, STI testing and treatment guidelines, information on the human papillomavirus (HPV) vaccine, anal cancer screening and referral resources, treatment of erectile dysfunction, mental health resources including screening tools and treatment strategies, smoking cessation resources, and alcohol and drug use resources. Learning modules for medical trainees (medical students, residents, nursing students) are also being developed and evaluated in conjunction with the University of Ottawa.
In addition, the chair will begin to pilot mental health service models and other integrated health services for gay men and men who have sex with men, with the ultimate goal of undertaking a randomized clinical trial of an integrated health delivery model.
Work Environment and Collaborations:
Paul MacPherson is an Associate Professor of Medicine at the University of Ottawa, a specialist in infectious diseases at the Ottawa Hospital and a clinician investigator at the Ottawa Hospital Research Institute. He works within these institutes to develop and evaluate training for health care providers in the optimal delivery of health services for gay men. His program of research relies heavily on community involvement and specifically on the Gay Men's Sexual Health Alliance, the Ottawa Gay Men's Wellness Initiative and on an expanding number of AIDS Service Organizations in each region.
Paul MacPherson's program of research builds on existing collaborations with OHTN-funded researchers across Ontario including Barry Adam, Darrell Tan, and Girish Dwivedi and envisions new collaborations with OHTN Research Chairs. His program of systems-focused research also strives to inform health systems partners such as the AIDS Bureau and Local Health Integration Networks.
OHTN Support:
Paul MacPherson holds an OHTN Applied HIV Research Chair ($500,000; 2016-2021). First funded as a principal investigator by OHTN in 2006.
Video Lectures and Interviews