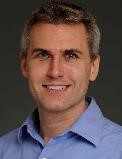 OHTN CIHR New Investigator
Dr. Paul Shuper studies how the consumption of alcohol impacts HIV prevention- and treatment-related outcomes, particularly among populations of men who have sex with men. His work entails a variety of methodological approaches, including community-based studies, controlled experiments, and intervention trials.  The ultimate goal of this research is to develop programs that help reduce HIV transmission-risk behaviour and improve antiretroviral therapy (ART) adherence in the context of alcohol use.
Why OHTN is supporting the development of this investigator:
Men who have sex with men are the population in Ontario most vulnerable to HIV infection. Research to understand the drivers of HIV infection in this community is vital, as are efforts to develop prevention strategies designed specifically to address challenges faced by this community. Paul Shuper's work adds to our understanding of important sexual health issues for men who have sex with men.
Paul Shuper's research publications
Current and Recent Projects
Assessing Alcohol's Causal Role in Sexual Risk Taking – Controlled studies of both HIV positive and HIV negative men who have sex with men are being conducted to better understand the impact of alcohol on sexual decision making. Men participating in the study receive alcohol, placebo, or water in a simulated bar environment. Videos are used to created different states of sexual arousal in participants. Participants are then asked about their willingness to engage in various condom-protected and condomless sexual acts with a variety of hypothetical partners who differ in terms of risk-relevant characteristics. These experiments aim to provide more detailed evidence about the role of alcohol, sexual arousal, personality traits, and in-the-moment risk factors in the sexual decision-making of men who have sex with men. This work is funded by the Canadian Institutes of Health Research (CIHR) and the National Institutes of Health (NIH)/National Institute on Alcohol Abuse and Alcoholism (NIAAA).
World Pride 2014 (link to study description): Alcohol Consumption, Substance Use, Sexual Risk Behaviour, and Resilience among Gay, Bisexual, and Other Men Who Have Sex with Men (MSM) – This recently completed study of over 1,100 men attending World Pride in Toronto looked at patterns of alcohol and substance use, and how they related to protected and unprotected anal intercourse that occurred both during the Festival and in the months leading up to it. Importantly, the investigation sought to identify resiliencies among men who have sex with men that help them avoid HIV acquisition or transmission, even in challenging situations. The project also involved the creation of a "hub" at the Festival, where safer sex and harm reduction resources and services were made available to all Pride-goers. This OHTN-funded project was conducted in partnership with the AIDS Committee of Toronto (ACT) and involved the collaboration of numerous community agencies.
International Research. Paul has been involved in a number of HIV-related endeavors at the international level since 2007. He is currently a Co-Investigator of a randomized controlled trial that seeks to assess whether the implementation of a brief, alcohol-focused intervention can improve ART adherence and other HIV treatment-related outcomes among HIV-positive South Africans who consume alcohol at heavy levels. His work in South Africa has also entailed intervention trials aimed at improving safer sex outcomes among HIV-positive clients in care. Finally, Paul collaborates with the World Health Organization (WHO) on a number of alcohol/HIV initiatives.
Work Environment and Collaborations:
Paul Shuper is a Senior Scientist with the Institute for Mental Health Policy Research at the Centre for Addiction and Mental Health (CAMH); an Assistant Professor at the University of Toronto's Dalla Lana School of Public Health; an Affiliate of the Institute for Collaboration on Health, Intervention, and Policy at the University of Connecticut; and an Associate Member of Staff at the Alcohol, Tobacco and other Drug Research Unit at the South African Medical Research Council. He collaborates with OHTN investigators studying gay men's health, particularly Trevor Hart and Barry Adam. Multiple community agencies serving men who have sex with men are part of his research including the AIDS Committee of Toronto, Black Coalition for AIDS Prevention; Alliance for South Asian AIDS Prevention; Asian Community AIDS Services and the Gay Men's Sexual Health Alliance.
OHTN Support:
Paul Shuper holds an OHTN CIHR New Investigator Award ($300,000; 2013-2018). He was first funded by OHTN as a co-principal investigator in 2013.