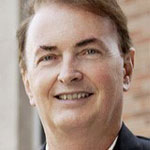 OHTN Senior Scientist and Director of Prevention Research
Barry Adam works with researchers, policy-makers, and community-based organizations in building capacity in effective interventions for HIV prevention. With an extensive background of community-based research into HIV prevention and issues of living with HIV, Barry works with community research teams in a number of areas.
Recent Research Findings:
Conducted a large survey of people living with HIV which reveals that criminalization of HIV non-disclosure is unlikely to reduce HIV transmission (HIV disclosure as practice and public policy).
How Ontario's HIV testing campaign succeeded in increasing testing rates and improving knowledge about STI and HIV seroconversion symptoms, published in Health Promotion Practice 2015.
How gay Latino migrants in Toronto balance social, sexual, and economic citizenship, published in Citizenship Studies in 2015.
How biomedical and social approaches to HIV prevention need to be thought through together as outlined in the Journal of the International AIDS Society
Current Projects
Trans Men Sexual Health Study looks at the factors that shape the sexual health and sexual decision-making of trans men who have sex with men.
The Resonance Project recognizes that new ways of preventing HIV have been emerging in the past few years, and asked gay men what they've heard about it, and whether it is changing how they approach their sexual lives and health (in association with CATIE)
Linking Molecular and Social Cluster Analyses in HIV Transmission uses genetic testing to track different strains of the virus along with interviews with recently diagnosed people in order to help guide new prevention strategies.
Sexual Risk Behaviour among Gay and Other Men Who Have Sex with Men in the OHTN Cohort Study examines HIV risk among OCS participants.
As Director of Prevention Research, Barry Adam works as a co-investigator on multiple Ontario prevention studies including: Gay Poz Sex, an HIV prevention and sexual health program for HIV-positive gay men [Trevor Hart]; adapting HIV prevention resources and programs for newcomer African, Caribbean and Black MSM [Lance McCready, Shannon Ryan]; examination of online social networks and health services use among MSM [David Brennan]; Latino Gay Poz Sex [Beatriz Alvarado]; alcohol consumption, substance use and risk behaviour among MSM [Paul Shuper]; Gay Strengths Study [Trevor Hart]; facilitators and barriers to engaging in HIV research [Sean Rourke]; Employment and Health Outcomes in HIV/AIDS [Sean Rourke]; and Pathways to Resiliency on strength based approaches to HIV prevention and health promotion strategies among east and southeast Asian MSM [Alan Li and Asian Community AIDS Services].
Work Environment and Collaborations:
As a Senior Scientist at OHTN, Barry Adam plays a key role in OHTN research on the social drivers of health, in REACH 2.0 (Research Evidence for Action on Community Health) and in OHTN education initiatives like University without Walls. He also has multiple collaborations with OHTN funded scientists studying MSM health particularly Applied HIV Research Chairs, Trevor Hart and David Brennan. Barry Adam is also a Distinguished University Professor of Sociology at the University of Windsor.
OHTN Support:
Barry Adam holds an OHTN staff position as Senior Scientist and Director of Prevention Research
Video Lectures and Interviews