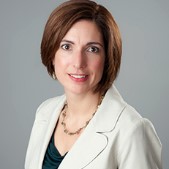 OHTN CIHR New Investigator
Claire Kendall's research focuses on comprehensive disease management for people living with HIV. Research has shown that chronic diseases are most effectively and economically managed in well-supported primary care settings. Her research aims to generate data and interventions to improving the health of people living with HIV and their experiences of care, and to provide decision aids that facilitate better primary care. She has a particular interest in addressing the complex needs and stigma faced by people who use drugs, and in improving care delivery to this population.
Why OHTN is supporting the development of this investigator:
The focus of Ontario's HIV/AIDS Strategy is to improve the Prevention, Treatment and Care Cascade in Ontario. Primary care physicians are central to the care people living with HIV receive in Ontario, and work to optimize the activities of these care providers has the potential to improvement engagement and retention in care, as well as viral load metrics for people living with HIV across the province. Claire Kendall's focus on systems of care will contribute to this improvement, and her interest in the complex care needs of people who use drugs is particularly valuable.
Current Projects
Advancing Primary Healthcare for Persons Living with HIV in Canada – This study is a comprehensive review of how primary care is delivered to people living with HIV. The research team has generated a performance measurement framework for assessing the quality of comprehensive community-based primary healthcare for people with HIV, and is now applying it to actual health care data from the Institute for Clinical Evaluative Sciences (ICES, which draws anonymized information from Ontario's health care records) and the OHTH Cohort Study to understand patterns of use and gaps in care. The team led by Claire Kendall will then use this information to identify areas where more effective or earlier intervention is needed and to develop decision tools to guide primary care providers. This study is funded by CIHR.
Participatory Research in Ottawa: Understanding Drug Use (PROUD): Integrated Primary Care and Addictions Research – The PROUD Study was a peer-led, community-based study of people who used drugs in Ottawa. Over 850 people participated answering questions about their health and health care, about drug use and other HIV risk behaviours. Participants were also asked to take a point-of-care HIV test, and for permission to link their survey to ICES. With OHTN funding, Claire Kendall continues to evaluate data from this records linkage to trace health outcomes associated with particular health services.
Work Environment and Collaborations:
Claire Kendall is a primary health care physician at the Bruyère Family Medicine Centre and a clinical investigator with the C.T. Lamont Primary Health Care Research Group. She recently completed a PhD in epidemiology and is an associate professor in the Department of Family Medicine at the University of Ottawa. She works with, and has been mentored by researchers in primary care including Bill Hogg and Clare Liddy and by OHTN Scientific and Executive Director, Sean B. Rourke.  Her research is rooted in the principle of greater meaningful involvement of people living with HIV/AIDS and people who use drugs. In each of her projects, policy/decision makers (including funders), people with lived experience, community organizations, advocacy groups, and practice leaders all play an integral role in the production, synthesis, and use of knowledge arising from the results.
OHTN Support:
Claire Kendall holds an OHTN CIHR New Investigator Award ($300,000; 2015-2020). She was first funded by OHTN as a Masters student in 2007.