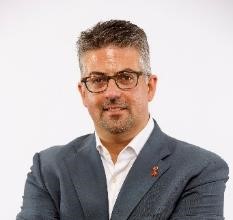 OHTN Senior Affiliated Scientist
Sean B. Rourke uses population health and community-based research approaches to impact HIV policies and front-line services, and to solve complex health problems in partnership with people living with or at risk for HIV/AIDS. He is also recognized internationally for his work on the mental health complications associated with HIV, such as HIV-associated neurocognitive disorders (HAND), a program of research conducted at St. Michael's Hospital.
Recent Research Findings:
Current Projects:
REACH 2.0 (Research Evidence into Action for Community Health) is a nation-wide virtual laboratory for program science/intervention research and evaluation in HIV/AIDS, Hepatitis C, and other sexually transmitted and bloodborne infections. REACH teams across Canada are working to understand the problems and factors driving the HIV epidemic; to find practical solutions and ultimately to move this evidence into action.
Advancing primary healthcare for persons living with HIV in Canada –People living with HIV are living longer and, as they age, are beginning to develop other chronic conditions. Our current care system relies extensively on HIV speciality care, but these realities require more involvement of primary care providers and a more integrated system of care. This study aims to create that integrated care model.
The HIV care continuum – Sean Rourke uses data from the OHTN Cohort Study to look at treatment outcomes for particular populations (gay men and men who have sex with men, people using drugs, heterosexual men, women); social factors associated with health and well-being, mental health and HIV, sexual risk behaviour and sexually transmitted co-infections, aging and comorbidities.
HIV and brain injury – In his research studies at St. Michael's Hospital, Sean is working to understand the impact of HIV infection on the brain and to identify optimal ways of preventing and reducing these harms. His work has helped to clarify the "signs and symptoms" of HAND (HIV-associated neurocognitive disorders) and the factors like physical and mental health (depression) that can interact with and complicate the clinical diagnosis of HAND.
Work Environment and Collaborations:
Sean Rourke works closely with many OHTN funded scientists and with OHTN staff. Three of his key research projects, University without Walls, REACH 2.0 and the CIHR Community-based Research Collaborative are currently housed as OHTN. He is committed to community stakeholder engagement and works to develop partnerships across disciplines and sectors.
Sean Rourke is a Canadian leader in program science and community-based research. His leadership of initiatives like University without Walls builds research capacity to implement evidence-based programs in Ontario and across Canada. This is an important focus of REACH 2.0, which brings together people living with HIV/AIDS, community based organizations, front-line service providers, health researchers to focus on developing programs and services.
Sean Rourke is also a Clinical Neuropsychologist and Scientist at St. Michael's Hospital and a Professor of Psychiatry at the University of Toronto.
OHTN Support:
Sean Rourke is an OHTN Senior Affiliated Scientist. Several of his key research projects are housed at OHTN.
Photo credit: Bruce Zinger.