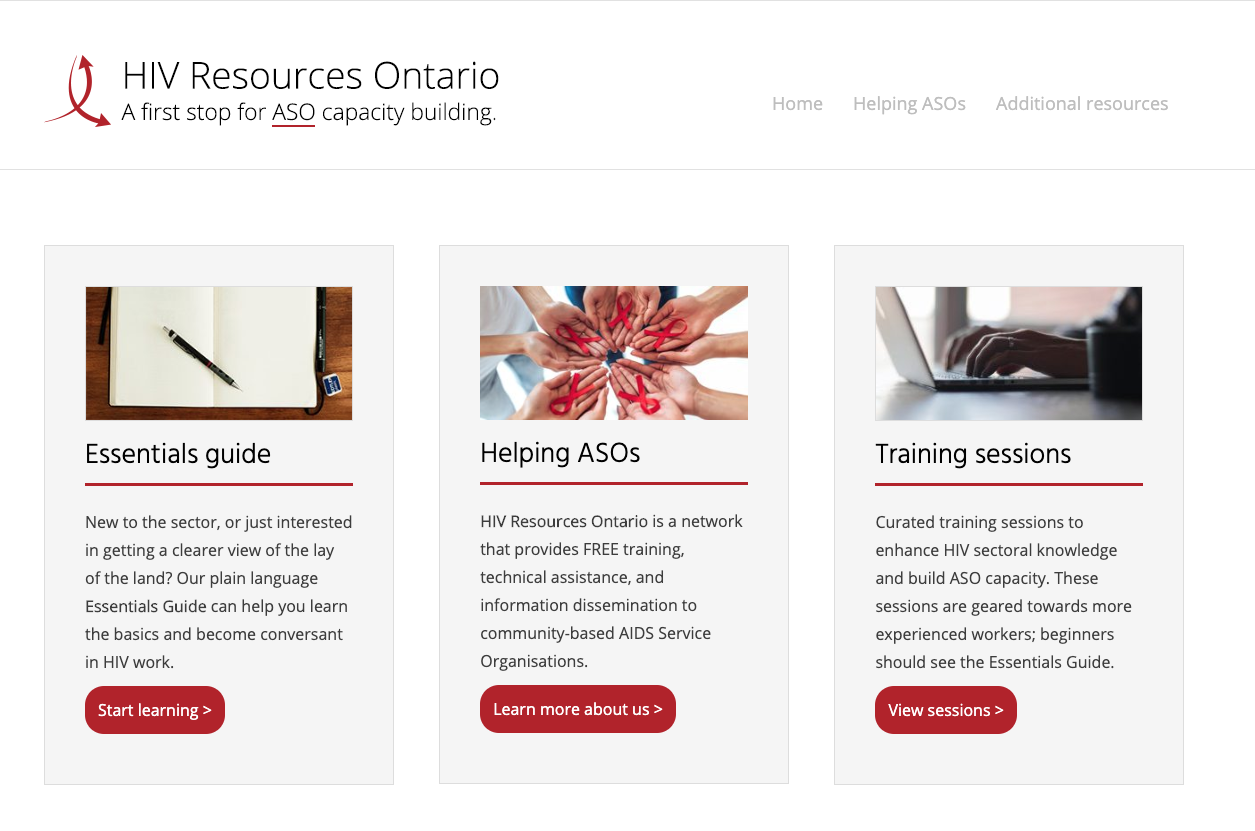 HIV Resources Ontario (HRO) is a network of organizations funded by the Ministry of Health to provide high-quality training and information resources to AIDS Service Organisations (ASOs) across the province. HRO offers expertise and insight on the needs of people most at risk of HIV in Ontario, as well as the skills and knowledge to deliver effective, evidence-based HIV services.
Over the past year, the HRO organizations created a common core curriculum for HIV/AIDS service workers. This Essentials Guide is now available on the HIV Resources Ontario website, which was launched in late June with OHTN support. The Essentials Guide provides fundamental information about: how the ASO sector works, the basics of HIV and Hepatitis C transmission and treatment, and harm reduction tools and approaches. It also offers essential information about the legislation that regulates ASO activities and the expectations related to confidentiality for workers in our sector. In addition, it describes how to create equity and engagement in the sector and includes training on anti-racism/anti-oppression and on the meaningful engagement of people living with HIV/AIDS. The guide provides a basic orientation to all of these topics and serves as a jumping-off point for further learning.
The new HIV Resources Ontario has received an enthusiastic reception. Traffic to the site increased notably. More importantly, at least two ASOs have already directed all staff to use the essentials guide as a central part of their training. Other agencies are expected to follow this lead.
ASOs are a critical part of HIV prevention and treatment in Ontario. They offer compassionate, informed support to people living with HIV and research [PDF] has shown that their education and prevention programs save $5 for every dollar invested. Work at an ASO is challenging and sometimes overwhelming, but it can also be tremendously rewarding. The Essentials Guide and other training modules offered through the HRO website will help ensure new workers receive consistent training and are better able to deliver excellent, effective service across Ontario.