Today is World AIDS Day. This year, UNAIDS has chosen the theme "equalize;" a call to address the inequalities and related barriers that perpetuate the AIDS pandemic, including a focus on HIV prevention, testing, treatment and stigma.
So, what's happening in Ontario to address inequalities and barriers in these areas? Here are some highlights from across our network: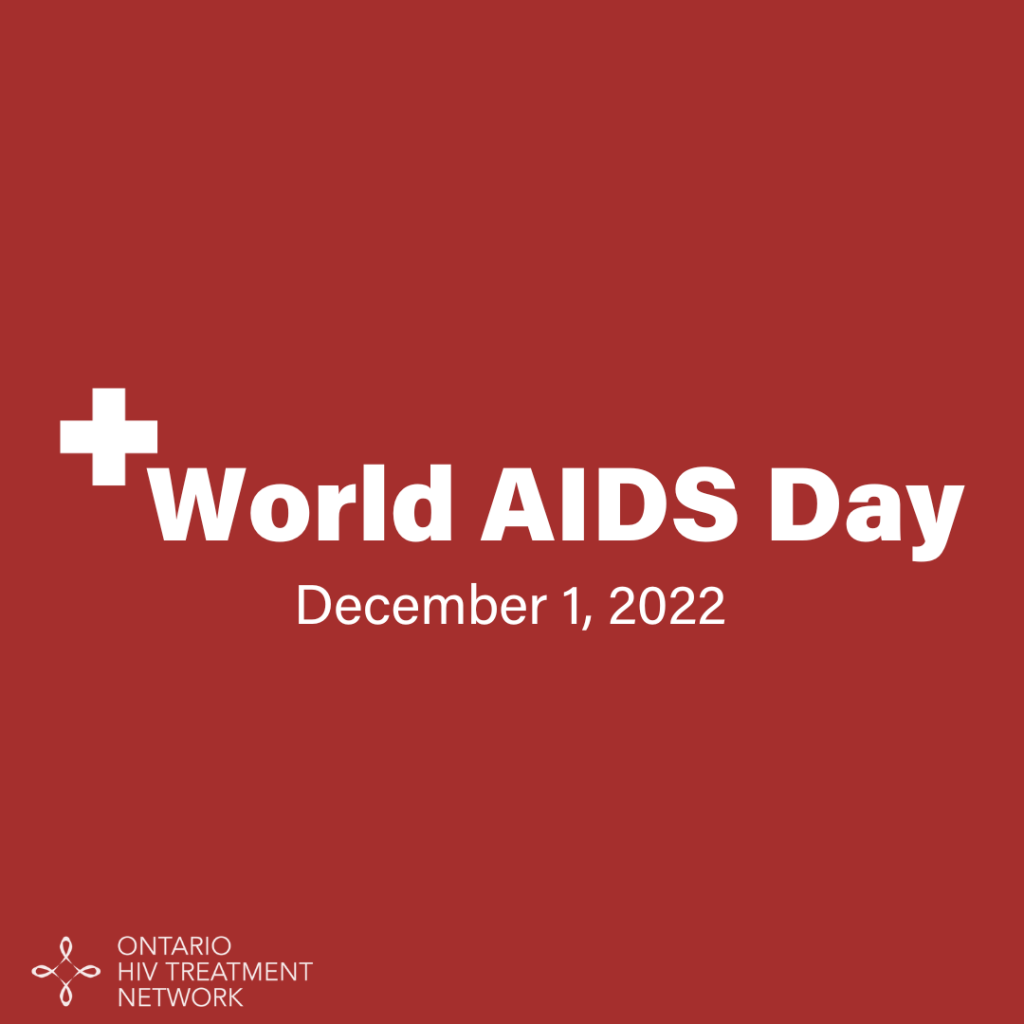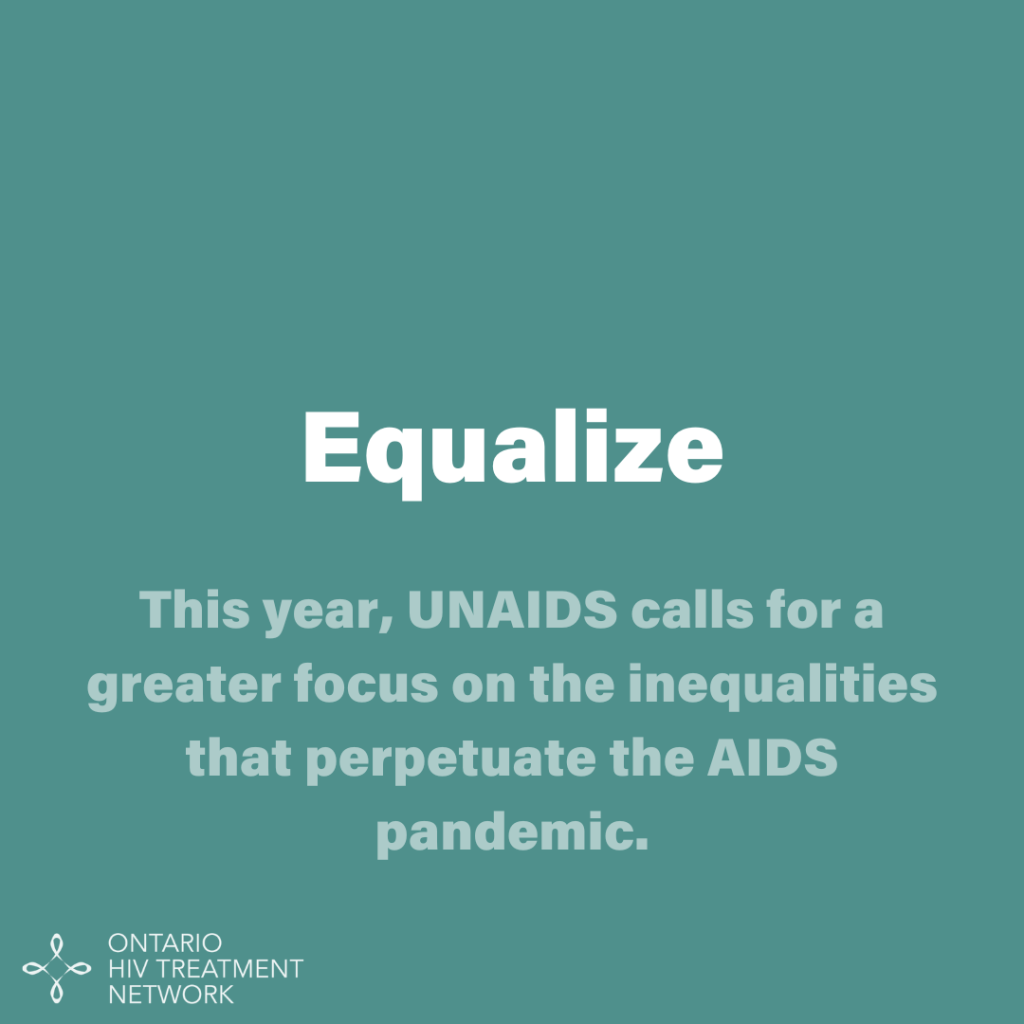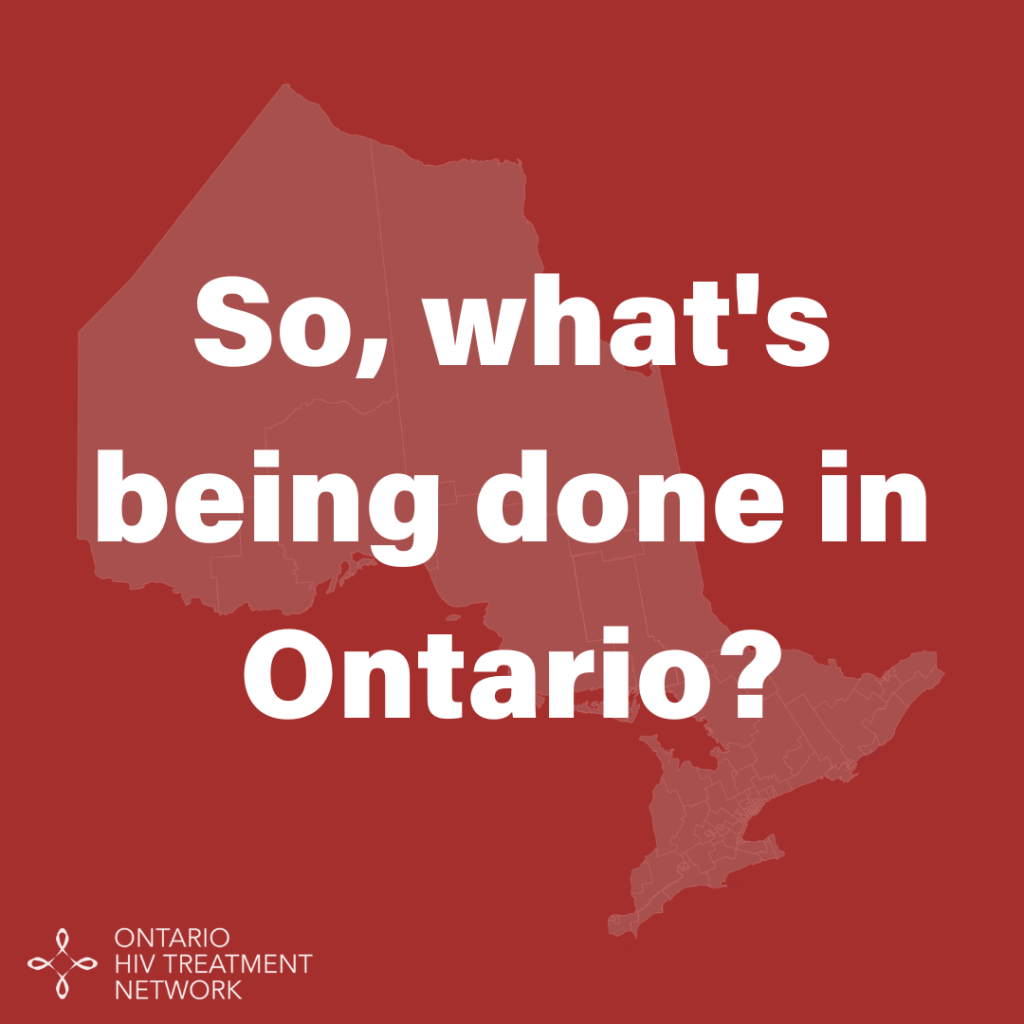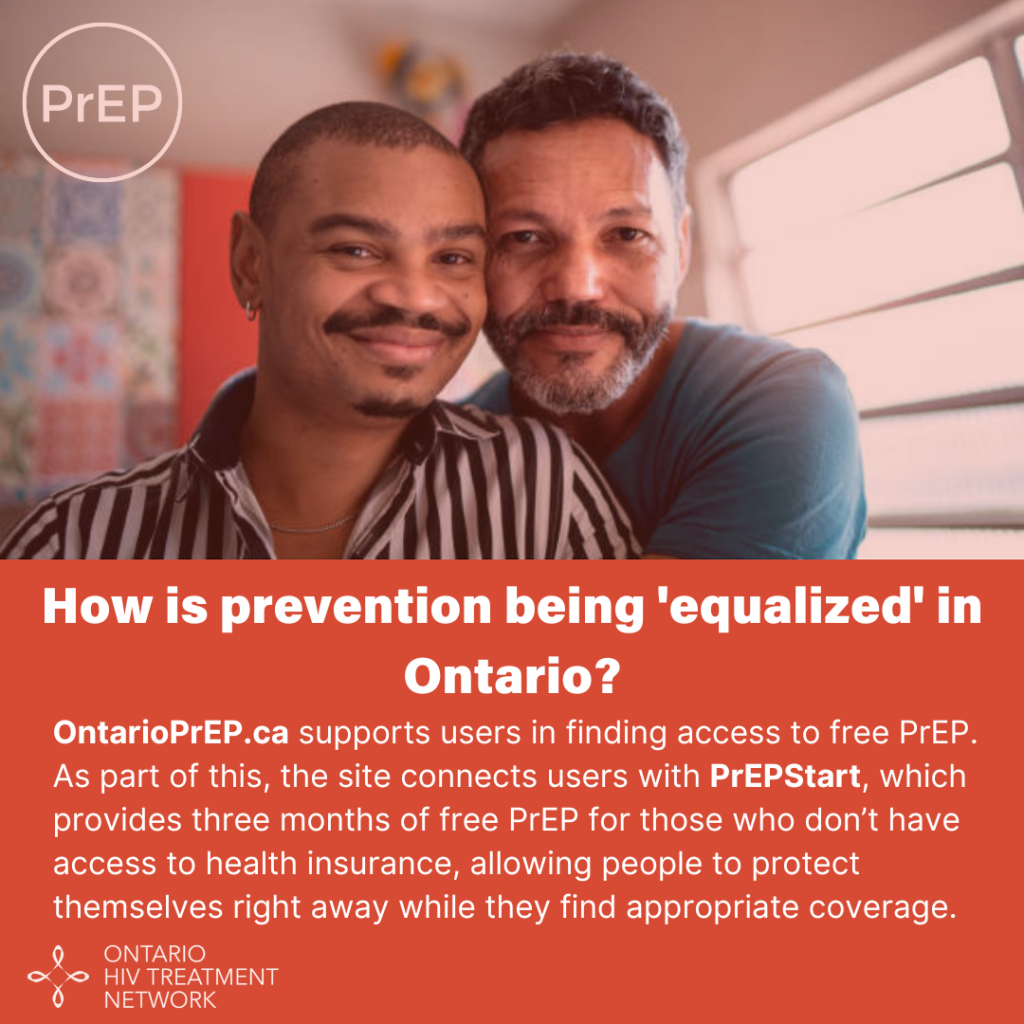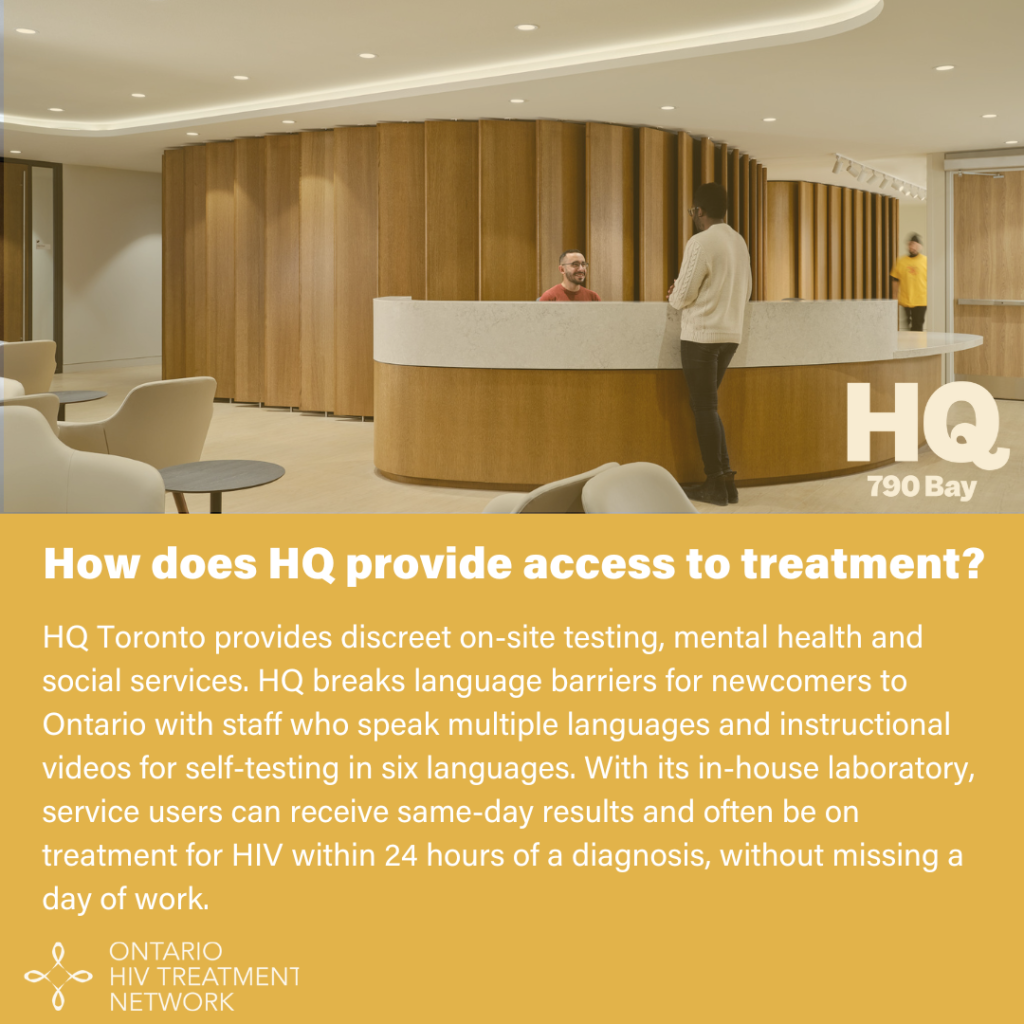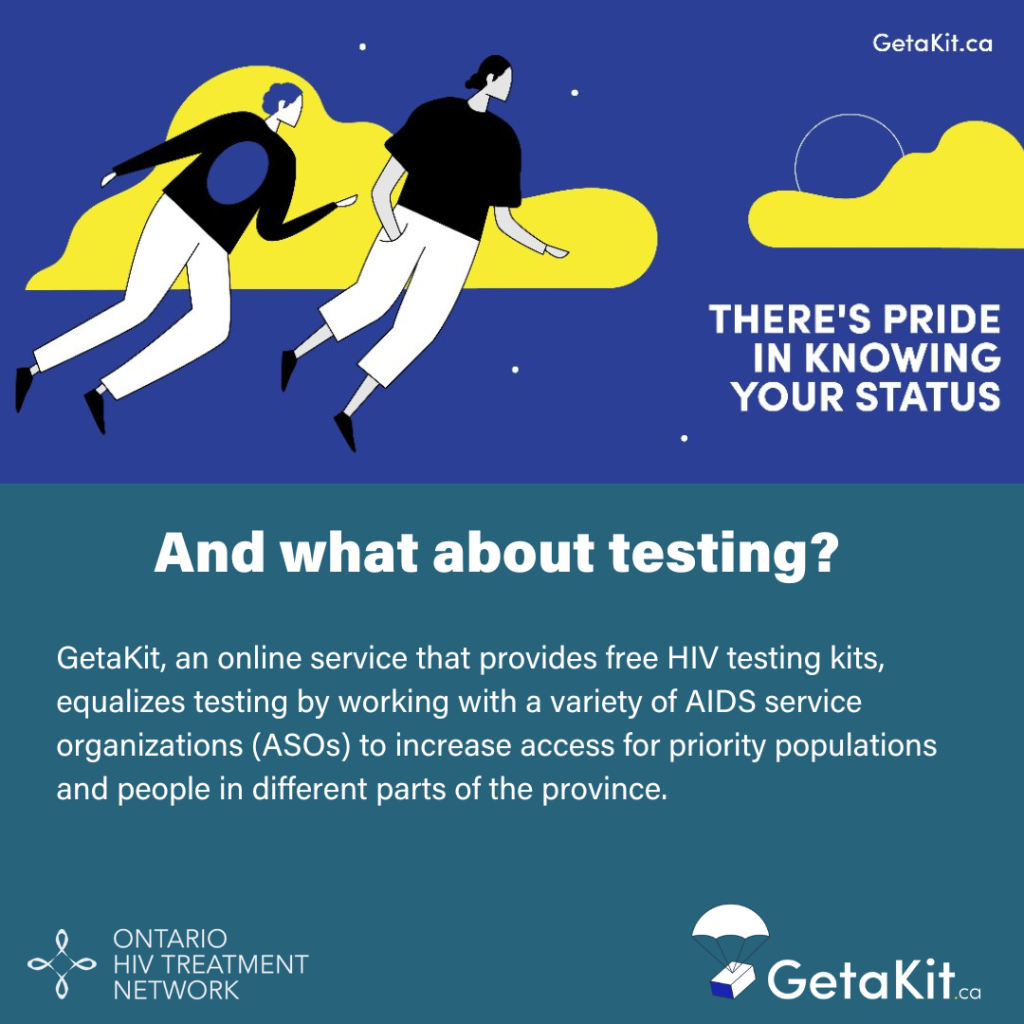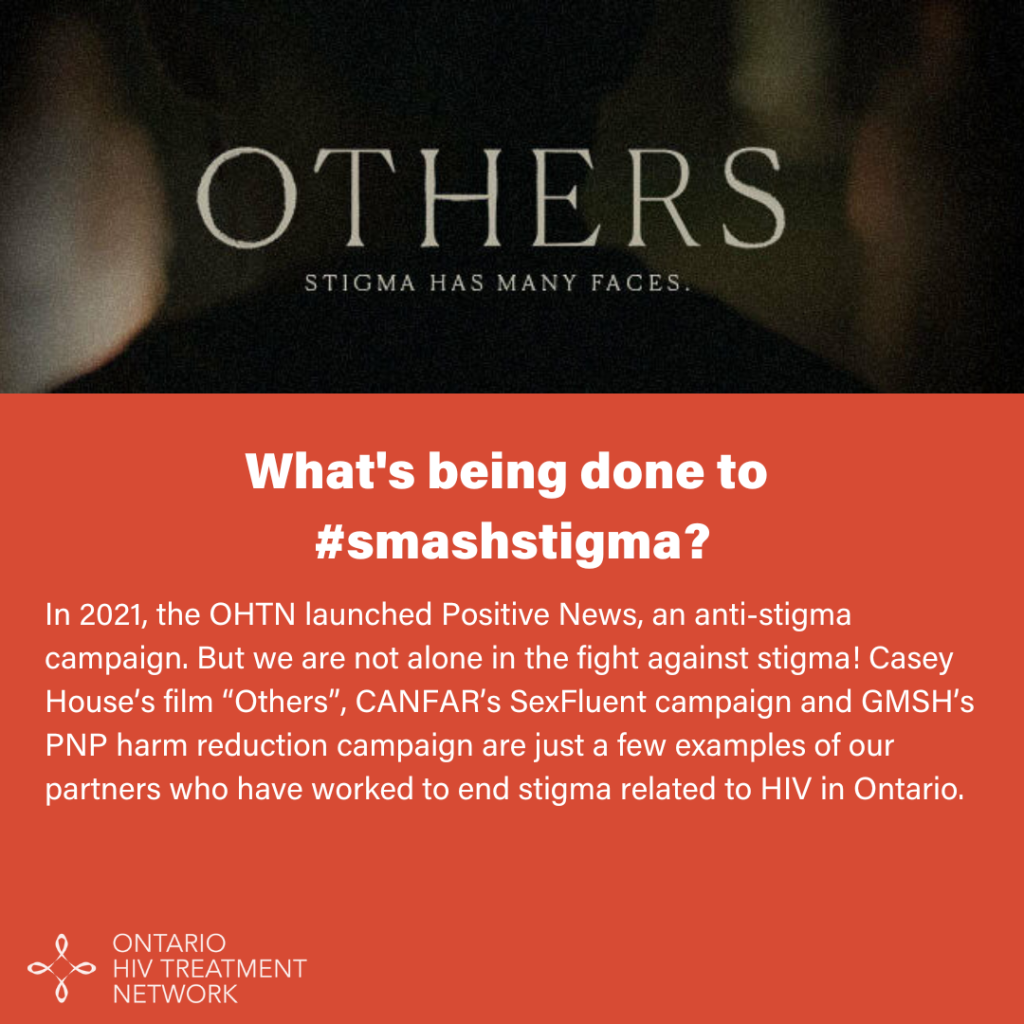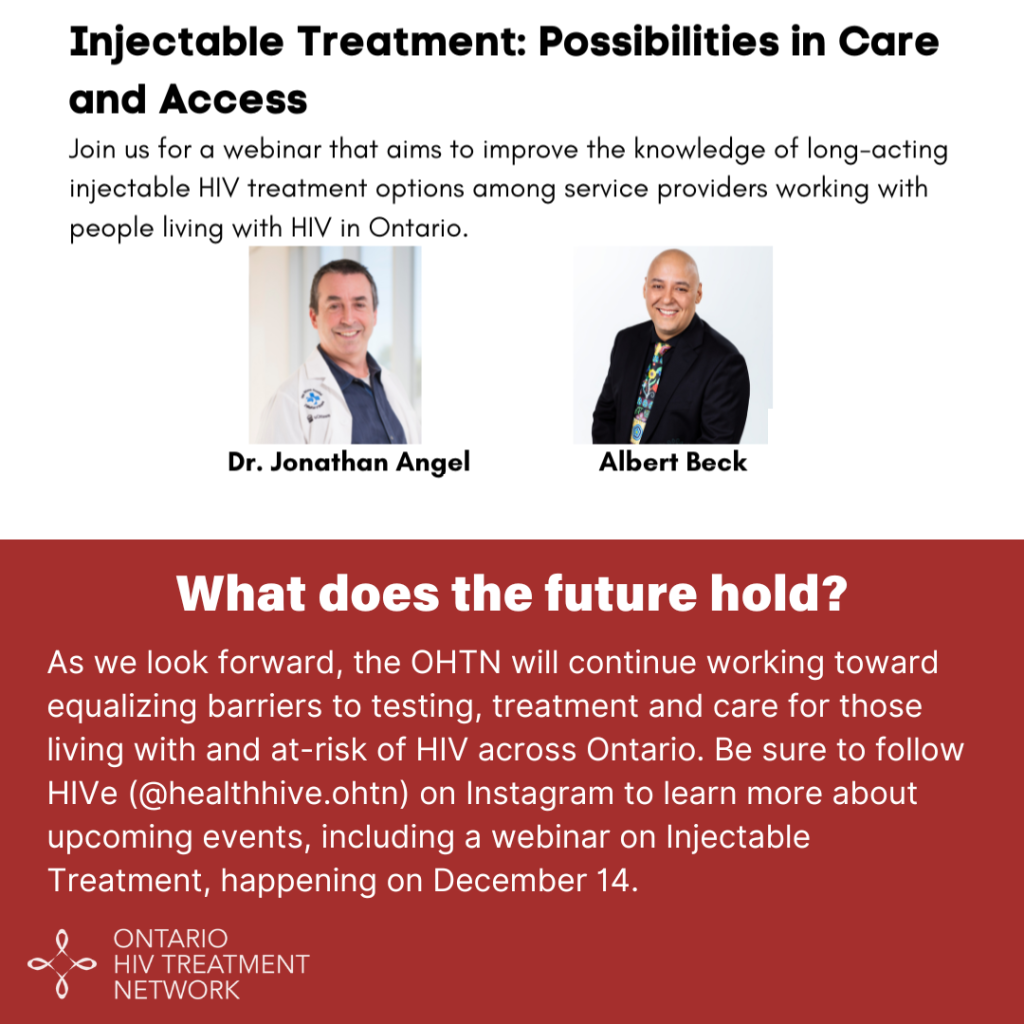 HIV prevention
OntarioPrEP.ca supports users in finding access to free PrEP. The site connects users with PrEPStart, which provides three months of free PrEP for those who don't have access to health insurance, allowing people at higher risk of HIV to protect themselves right away while they find appropriate coverage. Many PrEP prescribers can help with the process of finding coverage.
Testing
Getakit works with a variety of Ontario's AIDS service organizations to help priority populations receive access to free at-home testing kits.
HQ Toronto, a new and innovative sexual health centre for guys into guys and all trans and non-binary people, provides discreet on-site testing, mental health and social services. HQ breaks language barriers for newcomers to Ontario with staff who speak multiple languages and instructional videos for self-testing in six languages. With its in-house testing laboratory, its service users can receive same-day results and often be on treatment for HIV within 24 hours of a diagnosis, without missing a day of work.
Stigma
In 2021, the OHTN launched Positive News, an anti-stigma campaign geared to stopping the spread of stigma by reinforcing messages like U=U and educating general audiences on HIV resources and tools. But we are not alone in this fight against stigma!
Casey House's SmashStigma campaign, including their film "Others", @CANFAR's SexFluent campaign and @GMSH's PNP harm reduction campaign are just a few examples of our partners who have worked in creative ways to end stigma related to HIV in Ontario. Be sure to check-out and share these campaigns on social media!
As we look forward, the OHTN will continue working towards equalizing barriers to testing, treatment and care for those living with and at-risk of HIV across. Be sure to follow @healthhive.ohtn on Instagram to learn more about upcoming events, including a webinar on Injectable Treatment, happening on December 14.