In Ontario, the population of people living with HIV is getting older – and so are their doctors. Some care providers are starting to retire and new care providers must be recruited. OHTN is working with our network to address this need in multiple ways, including funding residencies in HIV medicine.
The next generation of doctors needs to understand how to support people through life-long HIV care. Most will be family medicine doctors. Family doctors account for 77% of the medical appointments people with HIV make, and family doctors have the skills and perspective to provide holistic care – integrating HIV treatment with routine screening and with referrals to everything from mental health care to obstetrics. OHTN currently funds enhanced skills training in HIV medicine for family medicine residents in the third year of their training. In 2018, four residents are part of this enhanced training: three at the University of Toronto under the supervision of Dr. Gordon Arbess and one at McMaster University with Dr. Dale Guenter. Training at other medical schools is also being explored.
In addition, Ontario will need new specialists in HIV care – people who understand the co-morbidities that can accompany HIV infection and the needs of complex patients. Specialists support people living with HIV through the challenges that can disproportionately affect them around mental health, child birth or cognition. That is why OHTN is launching a new residency award for specialists.
Many of the HIV doctors who are now retiring have worked tirelessly to support communities of HIV-positive people and to implement life-saving improvements in HIV care. That is certainly true of the pioneering Ontario HIV specialist, Dr. Anita Rachlis, and that is why this new award will be named for her.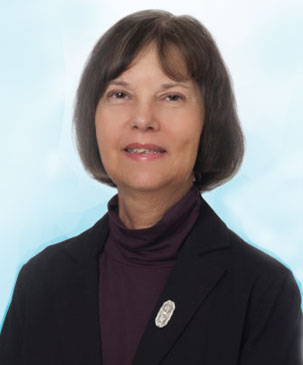 Anita Rachlis linked her career to the health and well-being of people living with AIDS when she was a young female specialist in internal medicine and infectious disease, both then strongly male-dominated fields. She fought the stigma of AIDS working to identify and secure the earliest medications for her patients. In 1986, she was asked to coordinate compassionate (free) drug access in Eastern Ontario to the first, experimental HIV medication, AZT. By 1987, she was coordinating access across the province, later adding other early experimental drugs. She helping launch one of the first ambulatory care clinics for people with HIV in 1989, and by the mid-1990s, when the first truly effective HIV therapies arrived, she was deeply involved as a scientific advisor on HIV to both the provincial and federal governments. She worked tirelessly to develop the Canadian HIV/AIDS Primary Care Mentorship Program (CHAMP) to support Canadian doctors to provide excellent care during this rapidly changing era. As the years went by, Dr. Rachlis continued to work with people living with HIV to improve systems of care in Ontario serving on both the OHTN Board and the Ontario Advisory Committee on HIV/AIDS (OACHA) for nearly two decades. She was one of the first to insist on the importance of real world data on the outcomes of HIV treatment. She collaborated with people living with HIV to establish a database to monitor outcomes, a resource which has evolved to become the OHTN Cohort Study, with continued oversight and governance from people living with HIV.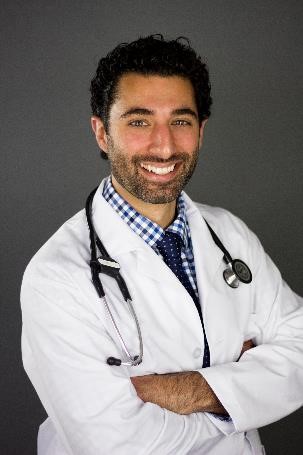 The first recipient of the Anita Rachlis HIV Specialty Residency Award will be Dr. Andrew Kapoor. Like Dr. Rachlis, Dr. Kapoor is completing specialty training in Internal Medicine, which he hopes to combine with training in Infectious Disease. He will complete his Internal Medicine training in June 2019, which will include HIV training in the final year funded by the Anita Rachlis Award. With this funding, he will spend several months training with HIV experts at the HIV Centres at McMaster and McGill Universities and at the University of British Columbia. His primary mentor will be Dr. Shariq Haider, an HIV specialist in Internal Medicine and Infectious Disease at McMaster in Hamilton.
Like Dr. Rachlis, Dr. Kapoor's commitment to HIV medicine has been inspired by his experiences working with people living with HIV. Before starting medical school, he worked as an HIV program coordinator in Swaziland. This was his first taste of clinical medicine, and an opportunity to learn about the effects of HIV on individuals and communities. He says it had a profound impact on him, leading him to pursue a Master's degree in Global Health and subsequently to become a physician.
Once his training is complete, Dr. Kapoor hopes to work in an urban centre in Ontario. He wants to work with HIV patients to understand and address their needs as a primary care provider, but he also hopes to engage in research.  "I hope to apply my HIV training to contribute to the global conversation on HIV care, access, and therapeutics." He wants to use his global health background to enhance the care of HIV patients both locally and abroad.
IMPACT: Ontario's HIV care workforce is aging. These programs will help ensure renewal of HIV expertise for the future.