Conference Date and Location: December 6 & 7, 2018 at the InterContinental Hotel, Toronto.
The HIV Endgame 3: Breakthrough Initiatives conference has reached the maximum capacity for delegates. Instead of calling, please send any further inquiries regarding attendance to conference@ohtn.on.ca.
The HIV Endgame 3: Breakthrough Initiatives conference is happening December 6-7, 2018 at the InterContinental Toronto Centre (225 Front St. West). This event is an opportunity to learn more about evidence-based interventions and approaches to HIV care that build on Ontario's strengths. It will feature international experts including Dr Andrew Grulich talking about Australia experience with rapid PrEP roll-out, Dr Roy Gulick on challenges in antiretroviral therapy, and two of our closing keynotes, Dr Arjumand Siddiqi who will present on the impact of the racialization of healthcare and interventions to alleviate its impact on individual health, with a particular focus on ACB and Indigenous peoples for our plenary session on Structural Racism and Stigma in Healthcare.
InterContinental Toronto Centre is located on Front St at the corner of Lower Simcoe.
Parking:
Parking entrance is on Lower Simcoe St. The self-parking lot is owned and managed by the Metro Toronto Convention Centre. Visa, MasterCard and Amex are accepted in parking as well as cash. (24 hr Maximum: $32 (CAD)) Valet parking at InterContinental Toronto Centre is also available at a rate of $49 (CAD) for 24 hours, within and out privileges. You may also pay by the hour at a rate of $15 (CAD) for shorter stays.
Walking from Union Station (5 min walk):
Head west on Front St. West towards York St and Lower Simcoe St. The InterContinental Toronto Centre will be on your left.
Program at a glanceREVISED
Full Program
Keynote speakers
Dr Andrew Grulich
will be sharing Australia's experience with the focused, rapid roll-out of PrEP in NSW. Dr Grulich is an internationally renowned authority in immune deficiency, infection and cancer; and in the transmission and prevention of HIV and sexually transmissible infections (STIs) in gay men.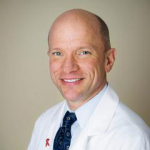 Dr. Roy Gulick
will present on the challenges in antiretroviral therapy and emerging clinical strategies. Dr Gulick is a professor of Medicine and Chief of the Division of Infectious Diseases at Weill Medical College of Cornell University, and attending physician at the New York Presbyterian Hospital in New York City.
Dr Arjumand Siddiqi
is Canada Research Chair in Population Health Equity and Associate Professor at the Dalla Lana School of Public Health, University of Toronto, where she also holds appointments in the Department of Paediatrics, Faculty of Medicine and the Hospital For Sick Children, as well as at the Gillings School of Global Public Health, University of North Carolina, Chapel Hill. Dr Siddiqi is interested in understanding how social conditions produce and resolve inequities in population health and human development across the lifespan.
Ontario's HIV sector is working to improve the health and well-being of people with and at risk of HIV – focusing on the prevention, engagement and care cascade. Where are the breakthrough opportunities to do better in clinical and community settings? How can the system work better to link people with or at risk of HIV to the care they need and help them stay engaged in care? What can providers do to improve quality to care and make HIV and related programs and services accessible to all?
HIV Endgame 3 will combine structured plenaries and educational sessions, with discussions of innovations in care and support. The program will focus on evidence-based interventions and approaches to care that build on Ontario's strengths. It will highlight unique partnerships between clinicians and community-based service providers and between HIV and other sectors (e.g. housing, mental health, addictions). It will also explore how clinical care is evolving to meet targets and help achieve the vision of the HIV/AIDS Strategy to 2026 for Ontario.
Sponsors
This program has received educational grants from Gilead Sciences Inc., ViiV Healthcare Limited and Merck Canada Inc.
Platinum Sponsors


Silver Sponsor

---