Conference Date and Location: December 6 & 7, 2018 at the InterContinental Hotel, Toronto
The HIV Endgame 3: Breakthrough Initiatives conference is happening December 6-7, 2018 at the InterContinental Toronto Centre (225 Front St. West). This event is an opportunity to learn more about evidence-based interventions and approaches to HIV care that build on Ontario's strengths. It will feature international experts including Dr. Andrew Grulich talking about Australia experience with rapid PrEP roll-out, and Dr. Roy Gulick on challenges in antiretroviral therapy.
Keynote speakers:
Dr. Andrew Grulich
will be sharing Australia's experience with the focused, rapid roll-out of PrEP in NSW. Dr. Grulich is an internationally renowned authority in immune deficiency, infection and cancer; and in the transmission and prevention of HIV and sexually transmissible infections (STIs) in gay men.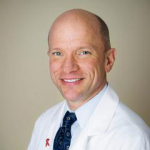 Dr. Roy Gulick
will present on the challenges in antiretroviral therapy and emerging clinical strategies. Dr. Gulick is a professor of Medicine and Chief of the Division of Infectious Diseases at Weill Medical College of Cornell University, and attending physician at the New York Presbyterian Hospital in New York City.
Ontario's HIV sector is working to improve the health and well-being of people with and at risk of HIV – focusing on the prevention, engagement and care cascade. Where are the breakthrough opportunities to do better in clinical and community settings? How can the system work better to link people with or at risk of HIV to the care they need and help them stay engaged in care? What can providers do to improve quality to care and make HIV and related programs and services accessible to all?
HIV Endgame 3 will combine structured plenaries and educational sessions, with discussions of innovations in care and support. The program will focus on evidence-based interventions and approaches to care that build on Ontario's strengths. It will highlight unique partnerships between clinicians and community-based service providers and between HIV and other sectors (e.g. housing, mental health, addictions). It will also explore how clinical care is evolving to meet targets and help achieve the vision of the HIV/AIDS Strategy to 2026 for Ontario.