Health Literacy, Sexual Health, and Gay Men
Report from a meeting of researchers, policy-makers, service providers and community members funded by the Canadian Institutes of Health Research
Why is health literacy important when thinking about the sexual health of gay men?
Health literacy is having the skills to find, understand, evaluate and talk about health information with others. Health literacy is important for good health at all ages – and this includes for sexual health. In Canada, gay men were one of the first groups affected by HIV. Over time, gay men have developed ways to prevent HIV based on new information about the virus and how it spreads. Today, because there is so much more information about HIV, having good health literacy skills has become even more important for gay men. However, not much research has been done looking at the relationship between health literacy and sexual health for gay men.
What is this project about?
On October 30 to November 1, 2014, we held a meeting as part of the British Columbia Gay Men's Health Summit to gather ideas about what affects sexual health literacy for gay men, and to identify the research questions we had on the topic. We also thought about the roles of health care providers (for example, nurses, doctors, or staff in government or community health agencies, or these agencies themselves), as well as thinking about the broader factors in society that were related to sexual health literacy. The meeting included researchers, community members, health care providers, and decision-makers who worked in gay men's health.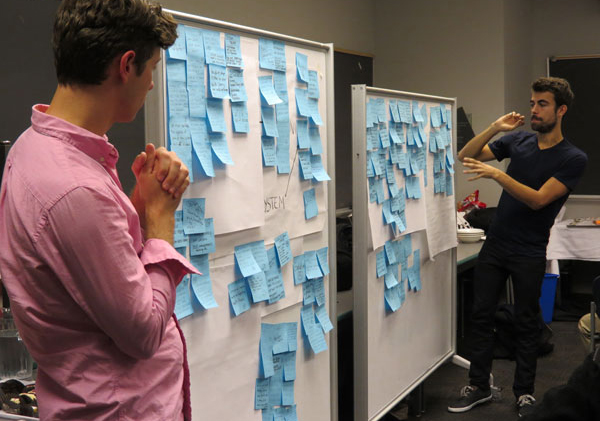 What happened?
The Summit had presentations spanning a number of topics, including:
Reviewing health literacy as a concept, and how it applies to gay men's health
Factors affecting how gay men experience or think about sexual risk, and the challenges and opportunities for providers to communicate risk information
How gay men use the internet as a source of health information, and how sexual health information is presented on agency websites
How gay men are making sense of new HIV prevention tools
We then held a one-day World Café following the Summit to have a dialogue on the relevance of health literacy to gay men's sexual health, teasing apart the different themes and questions raised in the discussions.
An emerging framework for sexual health literacy
We brought all of these ideas together to develop a framework for how to think about sexual health literacy for gay men (shown below). We also identified the key research questions to consider related to each element of the framework. As a result, we hope this framework can be helpful in planning future research studies, as well as for thinking about tools or programs to improve sexual health literacy for gay men.
For more information, please contact: