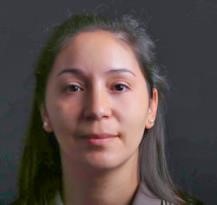 OHTN CIHR New Investigator
First Nations, Métis, and Inuit women living with socio-economic insecurities may experiences challenges that create chronic stress and that may negatively affect their quality of life and lead to the acquisition, development, progression and/or worsening of health concerns such as depression, HIV and other sexually transmitted and blood borne infections (STBBIs). Anita Benoit studies how stress impacts the lives of these women and how stress-reducing interventions grounded in Indigenous culture may promote better health outcomes.
Why OHTN is supporting the development of this investigator:
Ontario's HIV/AIDS Strategy to 2025 will foster provincial policies and programs to promote health and resilience in the populations most affected by HIV, including Indigenous peoples. The work of this investigator is helping to better understand the stresses in the lives of Indigenous women and to create interventions that reduce the impact of stress and resultant ill-health both for those living with and at risk of HIV.
Anita Benoit's research publications
Current Projects
Reducing stress and improving mental health and wellness among Indigenous women with socio-economic insecurities, living with and without HIV – Participating Indigenous women will take part in regular sessions (every two weeks for six months) of an intervention comprised of stress relaxation techniques and an educational strength-based component including diverse Indigenous practices. The intervention will be implemented in Thunder Bay and Toronto, Ontario, with 40 women (20 living with HIV, 20 without). The project will compare stress levels (by measuring biological indicators) between the two groups, and examine the impact of the intervention on outcomes such as self-esteem, self-determination, quality of life, HIV health outcomes and HIV prevention and care (measured through questionnaires).
Work Environment and Collaborations:
Anita Benoit is an Assistant Professor at the Dalla Lana School of Public Health and Interim Associate Director of the Waakebiness-Bryce Institute for Indigenous Health. She collaborates with a number of current and former OHTN-funded investigators including Janet Raboud, Doe O'Brien-Teengs, Saara Greene, and Mona Loutfy.  She also works with the Aboriginal HIV & AIDS Community-Based Research Collaborative Centre (AHA Centre), and is a member of its governance council.
Indigenous community partners are extensively involved in the design and implementation of Anita Benoit's work, in creating a safe space for intervention and in integrating Indigenous spiritual knowledge and values into the intervention itself.
OHTN Support:
Anita Benoit holds an OHTN CIHR New Investigator Award ($300,000; 2016-2021). This is her first OHTN funding as a principal investigator.