All proposals submitted to the Research Funding Program are reviewed for relevance and potential impact, as well as scientific and technical merit. OHTN uses a two-stage process of peer review adapted from the U.S. National Institutes of Health Enhanced Review Criteria.
Scientific review is conducted by Canadian and international scientists. Review committees may be recruited from all disciplines relating to HIV, and may also involve community members and research/knowledge users experienced in HIV research. The purpose of peer review is to select research for funding that meets the objectives of our funding policies, and that is relevant, of high quality and has a high probability of achieving its goals. To maintain the objectivity of the process, the names of all reviewers are kept confidential.
OHTN Research Chair: Dr. Jonathan Salsberg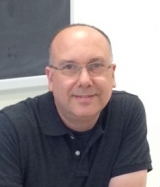 The integrity of the research process is overseen by OHTN Research Chair, Jonathan Salsberg. Dr. Salsberg, Associate Director of Participatory Research at McGill University, has extensive experience in participatory, community-based research and public health promotion.  Dr. Salsberg currently chairs the Community-Based Research and Evaluation Review Committee, as well as any committees formed to review applications to a targeted funding competition. He is involved with OHTN staff in selecting appropriate reviewers for these committees, and his presence helps ensure consistent and rigorous application of OHTN review processes.
Scientific reviewers are carefully selected for their knowledge and expertise. Recent reviewers have been affiliated with:
AIDS Committee of Cambridge Kitchener Waterloo Areas
AIDS Committee of Durham
AIDS Committee of Ottawa
AMFAR
Centre for Infectious Disease Prevention and Control, Health Canada
Columbia University
Gay Men's Sexual Health
John Hopkins School of Public Health
McMaster University
Memorial University

Simon Fraser University
St. John Regional Hospital
University Health Network
University of California
University of Illinois at Chicago
University of Manitoba
University of Pittsburgh
University of Windsor
US Office of National AIDS Policy
Women's Health in Women's Hands
Yale University
Community-Based Review Research and Evaluation Review Committee
The Community-Based Research and Evaluation Fund assists communities by supporting both: community-based research to discover new knowledge; and participatory program evaluation to promote evidence-based practice. The objectives of the fund are to:
Enhance the capacity of Community-Based HIV/AIDS Organizations (CBAOs), their staff, and people living with HIV/AIDS to meaningfully participate in community-based research and/or participatory program evaluation activities
Support CBAOs, their staff, and people living with HIV/AIDS to undertake CBR and evaluation activities that will have a meaningful impact on those most affected by HIV in the short-to medium-term (i.e. create action), such as: developing and modifying effective programs and services, developing new policies and practices, and generating preliminary data to make the case for more research
Enhance partnerships among a broad range of stakeholders, including researchers, policy/decision makers, community-based organizations, and people living with HIV/AIDS
Support effective knowledge translation and exchange activities.
Applications for community-based research and evaluation funding are accepted quarterly, and reviewed by a standing committee. Proposals are assessed based on their relevance and potential impact, as well as their scientific merit.
Chair:  Dr. Jonathan Salsberg, McGill University
Recent members of the Community-Based Research and Evaluation Review Committee have been affiliated with the following agencies and institutions:
Dalhousie University
Community-Based Research Centre for Gay Men's Health, Vancouver BC
Columbia University
COCQ-SIDA, Montréal, QC
All Nations Hope Network, Regina SK
Wilfrid Laurier University
Centre for Community-Based Research, Waterloo ON
University without Walls